Student Awards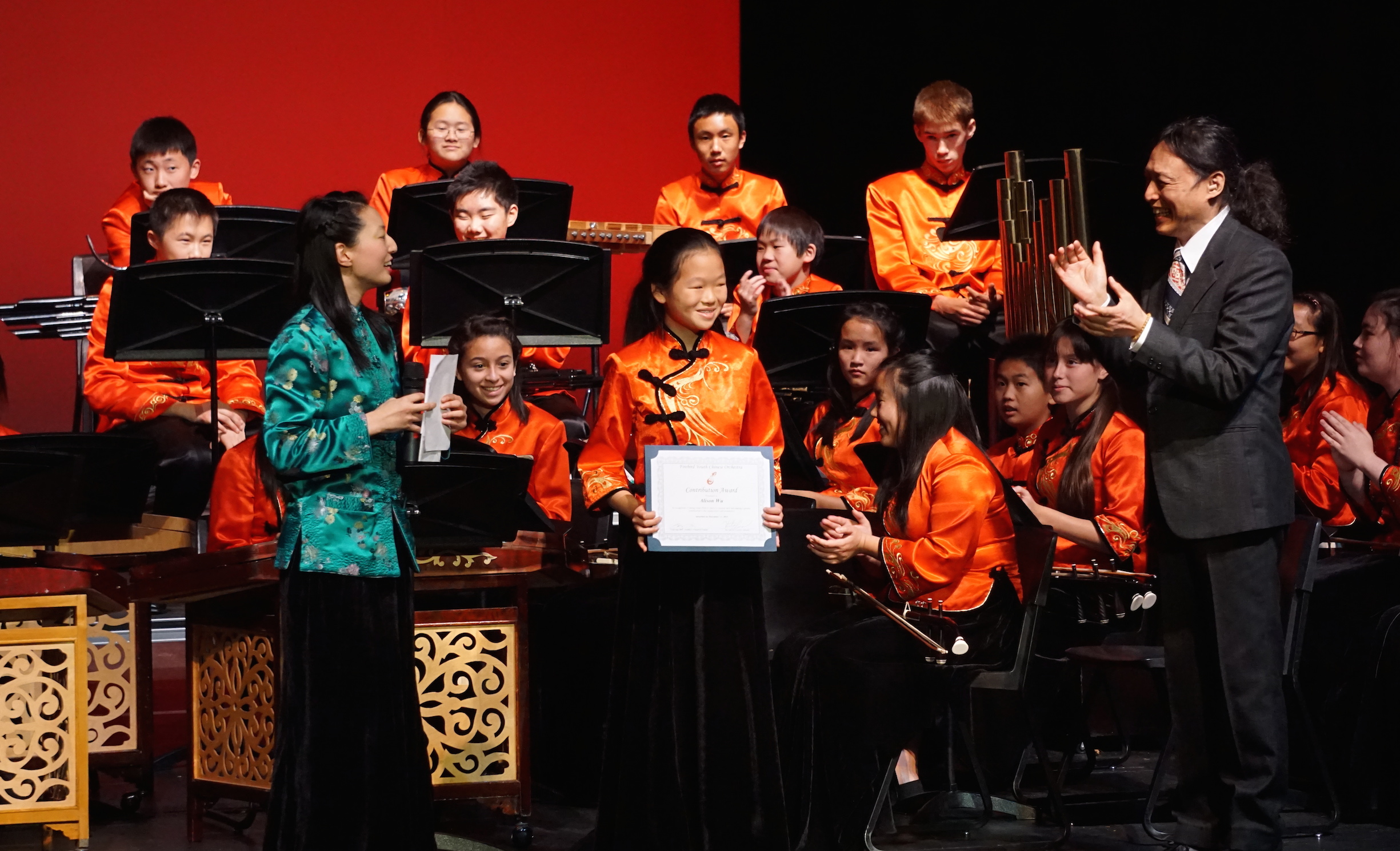 We encourage our students to make good progress on learning music, to take responsibilities, and to contribute to the community. They are evaluated by The School administration throughout the year. Outstanding students are recognized and rewarded. The awards are in three categories.
Academic Award
| | |
| --- | --- |
| Goal | To promote excellence in learning music. |
| Criteria | Recipients are those who have received the highest scores from homework recordings and exams. |
| Scope | One recipient from each instrument category, string, wind, or plucked instruments. |
Responsibility Award
| | |
| --- | --- |
| Goal | To advocate perfect attendance and participation in all activities. |
| Criteria | Recipients should be exemplary in abiding by the Student Agreement, Attendance Policy, Etiquette and other regulations. |
| Scope | No cap. |
Contribution Award
| | |
| --- | --- |
| Goal | To develop team spirit and fundamental leadership. |
| Criteria | Recipients are those who make greater contributions to The School, including donations, fundraising, event organizing, and/or any action beneficial to the community. |
| Scope | No cap. |
Eligibility
All group class students are eligible for the awards including high school graduates. An applicant can only apply for one category in which s/he receives the highest score or makes the greatest achievement.
An applicant is not accepted if s/he has 6 or more absences within a school year.
No award will be bestowed if the recipient is absent from the ceremony.
Award Application
A student submits an application by the end of October, stating her/his qualification, attendance, and academic average score of the prior school year. Email the application to admin@aimusic.us.
Award Ceremony
The Award Ceremony is held in the middle of December. A winner can receive up to $100.