Notice for New Students
To join our Free Music Education for Youth program, please register and come to an orientation on:
Date: Sat Aug 19, 2017
Time: 10:00am - 12:30pm
Place: San Jose City College Music Dept in Fine Arts Center
Driving direction and location
If you have any questions about the orientation, please read FAQ for Beginners. Students who have learned an instrument before except piano, please bring it to the orientation. Also please bring your music book if needed.
The orientation fee is $40 for each student. Please make a check payable to Aimusic School.
If you would like to register another sibling, please register with a different email address.
Thanks again and have a nice summer.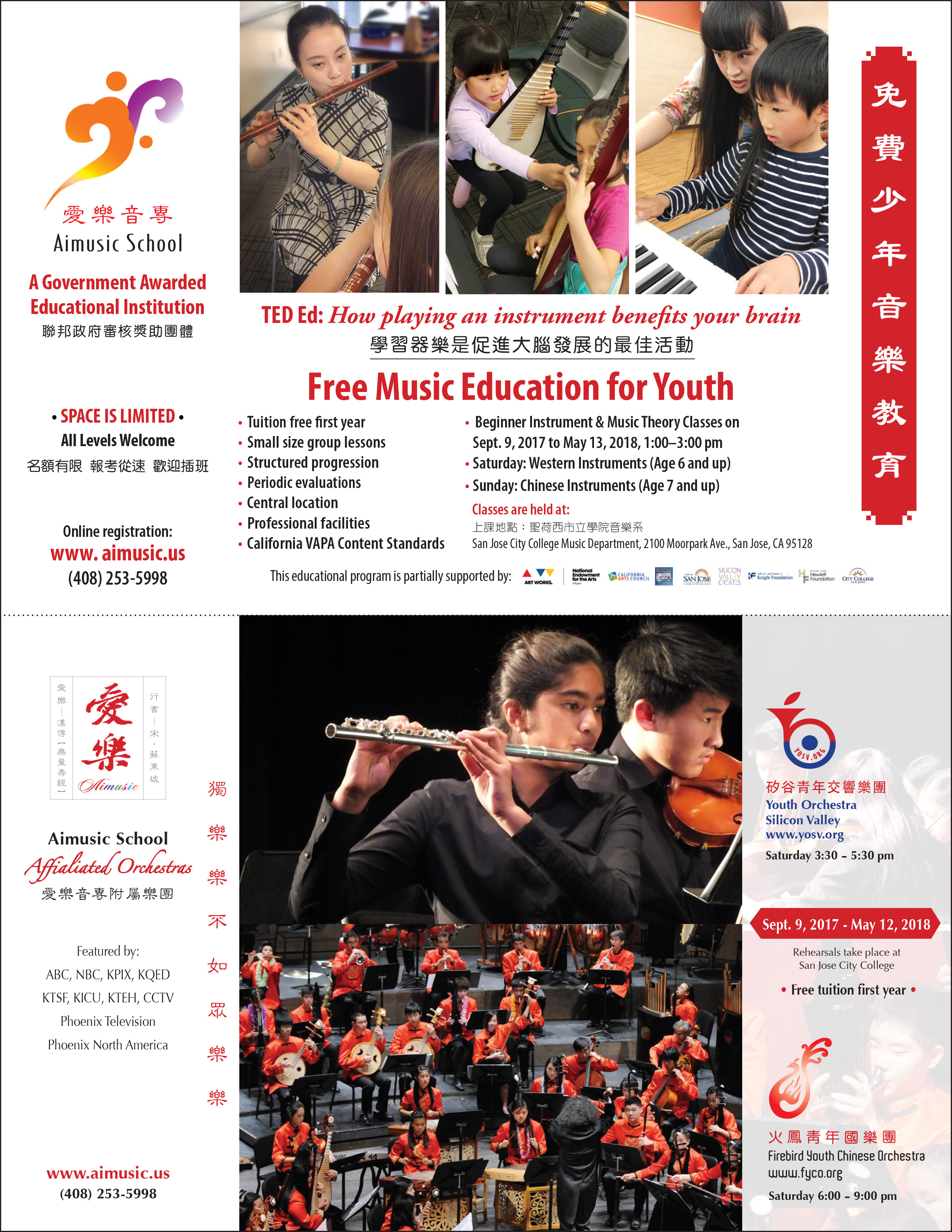 報名